Where music joins beautiful landscapes
Welcome to Mimas Music Festival - 6th edition
On the wonderful island of Procida – Italian Capital of Culture
The Festival was born in 2018 to make young musicians from all over the world protagonists.
Music joins the beautiful landscapes of the island creating special moments of sharing
We organize the Interantional Competition to create opportunities for young musicians we are connected with an international network and it's the first festival to take place in several European countries. 
The Festival is part of the MuSa art&science group which develops in various areas of the world.
We believe that music can improve society for this reason we support scientific research against childhood cancer and environmental protection
Exciting moments with 2022 Edition of Procida as the Capital of Italian Culture with the presence of the President of the Italian Republic, wonderful shows and the start of the Mimas Festival
International Competition
Trying to improve is every musician's goal!
The love of music gives us the strength to make dreams come true
The competition was created to offer you the opportunity to win prizes to develop your musical career and live an exclusive experience in the summer with the debut in the prestigious Italian Capital of Culture 2022.
Prizes
Cash Scholarships
Exclusive experience with gala concert in the prestigious festival venues
Solo concert with orchestra
Concert Prizes 
Auditions 
Nomination for prestigious 'Premio Internazionale Cartagine'
KNS CLASSICAL PRIZE – Digital publishing and distribution
Workshops
Join the Competition
Different categories for each class, great prizes.
Founder and Artistic Director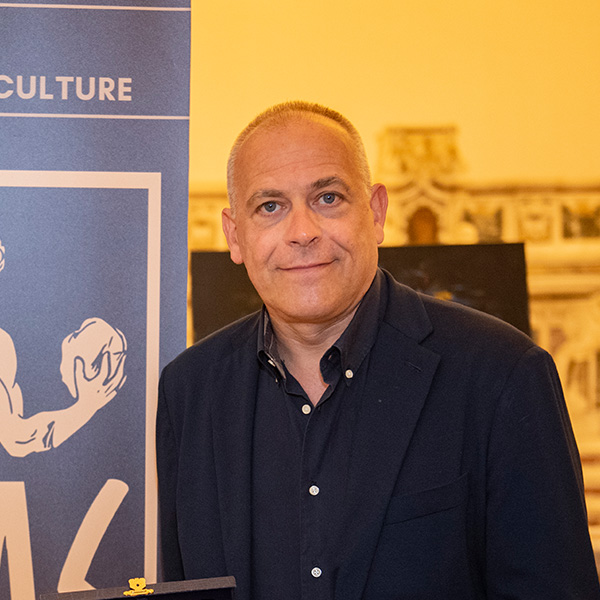 Main Sponsor
Thank you for your valuable contribution to our event
Vivatis Pharma: is an independent provider of services in the pharmaceutical sector.The success of the company and its employees is largely based on a worldwide network and they specialize in identifying innovative raw materials. https://vivatis.de
Premium Partners
Thanks to the contribution of our fantastic partners
HC Welth: It's a co-organized of the Festival and is pharmaceutical company with a strong inclination in the promotion of young artists because they believe that Science and Art have the goal of improving the quality of life and the wellbeing of people. https://hcwelth.com/
FR Service – Aixam Napoli: leading company in minicars in Europe with its headquarters in Agnano – Naples, they promote the safe driving of teenagers and the reduction of pollution with electric cars. https://minicaragnanonapoli.it
Associazione Italiana lotta al Neuroblastoma: to defeat Neuroblastoma and Pediatric Solid Tumors through innovative research projects aimed at identifying personalized therapies and treatments. https://neuroblastoma.org/
Partners
Thanks to the contribution of our fantastic partners
A Wonderful location
Procida was appointed as the Capital of Italian Culture 2022 by the Minister of Cultural Heritage and Activities and Tourism Dario Franceschini and chosen by a commission of experts.
Procida, is a tiny spot (under two square miles in total) of land in the Bay of Naples in Italy, might be best known as the island between Ischia and Capri. Procida was the set of several films such as The Talent of Mr. Ripley and Il Postino thanks to its dream scenarios. The pastel-colored houses, marinas lined with cafes and narrow streets of its larger counterparts, but also historic sites, wilderness and nearby empty beaches.